Manitowoc celebrates Independence Day in a big way, starting the day with a festive parade and ending it with the booming Festival Foods Fireworks Show. In between, Manitowoc's river and lakefront from The Wharf to the Manitowoc Yacht Club will be bustling with live music, family-friendly activities, and food and drinks. Organized by Visit Manitowoc, Fourth on the Shore is always celebrated on July 4th. 
The Manitowoc 4th of July Parade kicks off the day at 10 a.m. and heads north at S 8th St and Washington St, turns east onto Maritime Dr, then ends at the Manitowoc Yacht Club. After the parade, head to the YMCA parking lot for craft vendors, activities, and food trucks, The Wharf for live music, the Manitowoc Marina for kayak rentals and sidewalk sales, and the Manitowoc Breakwater Lighthouse an inside tour by the Manitowoc Sunrise Rotary. In addition, The Inn on Maritime Bay's bar area will be open inside for a cool drink, and the Manitowoc Yacht Club will be open to the public for live music, food, and kids' activities.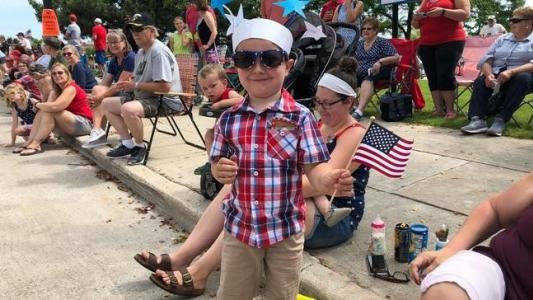 The Wisconsin Maritime Museum's SubFest is July 1-4 and occurs in conjunction with Fourth on the Shore. On the fourth, admission is only $4, the USS Cobia will blow her whistle at noon, and there will be live entertainment, family-friendly activities, food trucks, and drinks at the three parking lots surrounding the museum.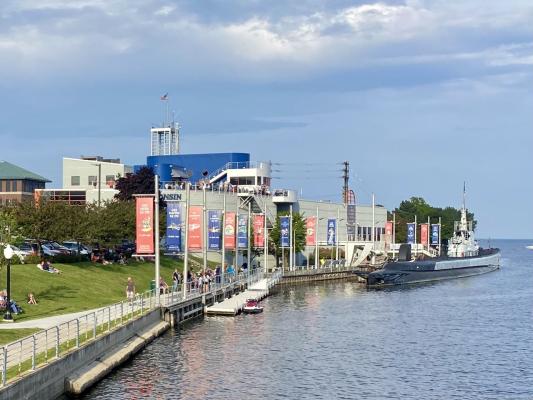 End the day in the most traditional way possible with fireworks over Lake Michigan. The Festival Foods Fireworks Show is at 9:30 p.m. and launched from the South Pier, meaning the best place to watch from is anywhere along the lakefront from Silver Creek Park to a little north of the Manitowoc Yacht Club. 
See the fun-filled Fourth on the Shore event schedule here. 
Thank you to our sponsors and partners for this event: Wisconsin Maritime Museum, Festival Foods, City of Manitowoc Department of Public Infrastructure, Pozorski Hauling & Recycling, Manitowoc Marina, NEWGLSF Salmon Derby, Manitowoc Yacht Club, Manitowoc Sunrise Rotary, The Inn on Maritime Bay, Manitowoc Symphony Orchestra, Manitowoc Marine Band, Manitowoc-Two Rivers YMCA, The Wharf, Seehafer News, and Fricke Printing.
Kick off Independence with a patriotic parade and end it with a lively firework show.