A destination's attractions and restaurants are typically the major draws, but don't underestimate how memorable of an experience a vacation rental or B&B can make your vacation. Manitowoc's unique stays range all the way from cool to classic to creepy!
The coolest AirBnb in Wisconsin —and perhaps the United States— is the USS Cobia, a real WWII submarine docked on the Manitowoc River right outside the Wisconsin Maritime Museum. Grab a group of friends and "dive in" to history as you sleep aboard one of the sub's 65 beds. To help you truly submerge yourself in the experience, your stay includes a behind-the-scenes tour of the entire vessel including control rooms and captain's quarters, and in the morning, you'll wake up to breakfast in the cozy cafeteria.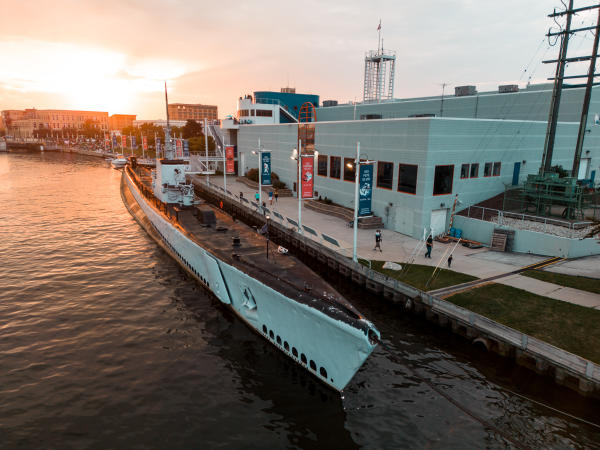 If you are looking for a more modern, cool rental, check out Cream City Flat or Carriage Haus. Both vacation rentals are decked out in contemporary interior design and are spacious enough to fit a whole group – perfect for bachelor and bachelorette parties, family get-togethers, and reunions.
Cream City Flat is located in the heart of downtown and is within walking distance of several attractions, breweries, and restaurants. The large open spaces allow everyone to stretch out after a fun day on the town.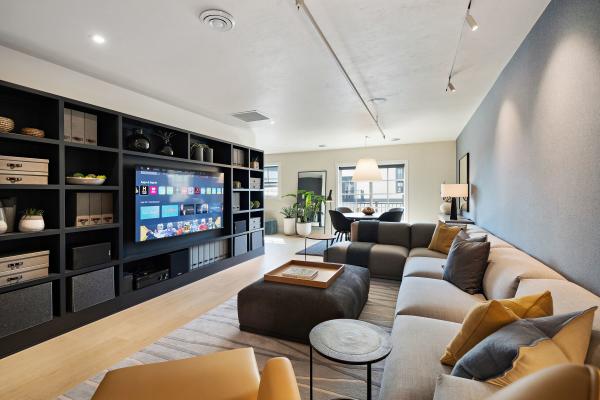 Carriage Haus is located on the North side of town and has a backyard and deck among other amenities. Its nautical accents are a perfect complement to Manitowoc's shipbuilding history. 
Moving on to classic, it's hard to beat the appeal of a romantic Victorian home. The Toll House Bed & Breakfast is a quiet and relaxing stay, great for couples looking to celebrate an anniversary or honeymoon. You'll be charmed by the décor, intricate details, and modern bathrooms within the three private suites. We recommend booking the master suite for your own private balcony with a view of the gardens in the backyard. To complete the stay, a hot breakfast and coffee await you in the morning. Expecting more people? The Carriage Haus is right next door.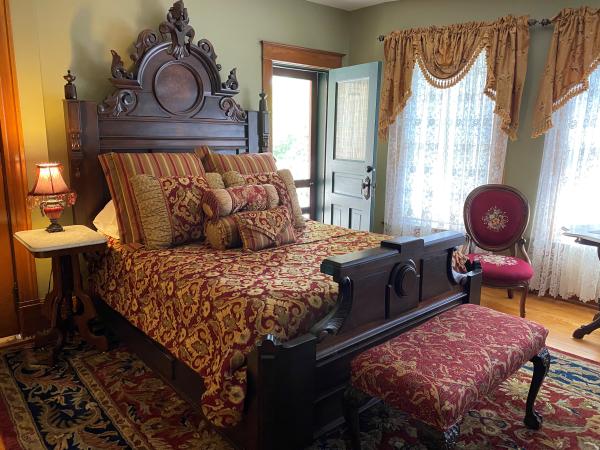 We're hoping you haven't forgotten about the "creepy" stay we mentioned. In fact, if you stay here, you won't be forgetting it anytime soon! Dead by Dawn's Dead & Breakfast may be the only bed & breakfast that promises its guests an unrestful night's sleep. Described to possess "historical creepy chic" décor, Dead by Dawn's three themed rooms are sure to entertain you and keep you up at night. Located in the heart of downtown, the Capitol Civic Centre is on the same block as Dead by Dawn and the Shrunken Head Creepeasy and Mad Hatter inhabit the same building. Coffee and breakfast will be available if you make it to the morning!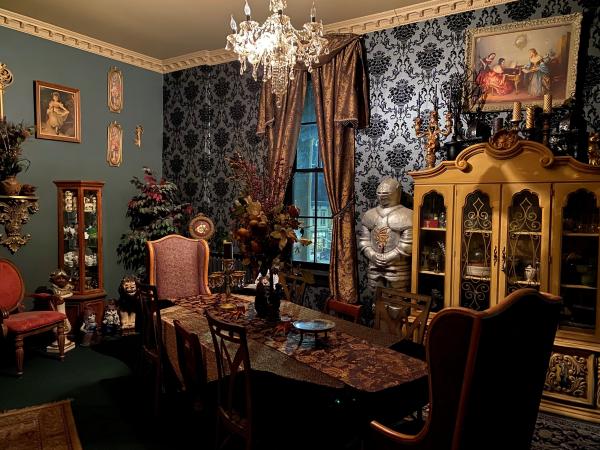 Visit our lodging page for more ideas on where to stay during your visit to Manitowoc!