As the temperature cools and the leaves begin to change color, make plans to visit Manitowoc! Whether it's kayaking the Manitowoc River, taking the Mammoth Hike Challenge on our segment of the Ice Age Trail, or enjoying a brew on the patio while jamming out to tunes at several different establishments, there's plenty to do all fall long in our beautiful lakeshore community. If you are looking for a specific date to visit to maximize your fun, we suggest one of the following can't-miss events.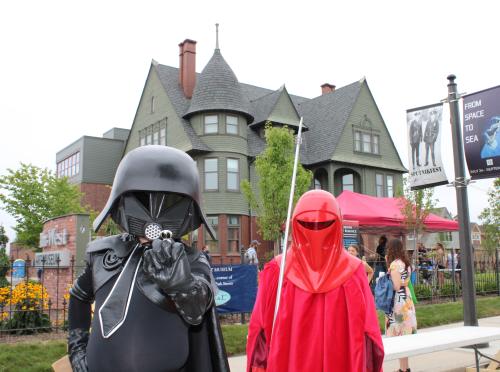 1. Sputnikfest, September 9, 2023
On September 5, 1962, a chunk of a Russian spacecraft called Sputnik left orbit and crashed into the middle of one of Manitowoc's busiest streets, 8th Street, in front of the Rahr-West Art Museum. This was a huge deal at the time, as the amount of manmade debris in space in the 1960's was minimal. To celebrate the anniversary of this unlikely occurrence, Manitowoc hosts Sputnikfest, a one-day wacky, tacky festival that begs you to get a little goofy. The event is centered around space-themed costume contests for pets, kids, and adults. There is also a 5k Run/Walk that passes works of public art, entertainment and live music, food trucks, Deep Space Cedar Crest ice cream, and more. The museum will also be open all day with the Sputnik replica on display. See the Sputnikfest event listing for up-to-date schedule information.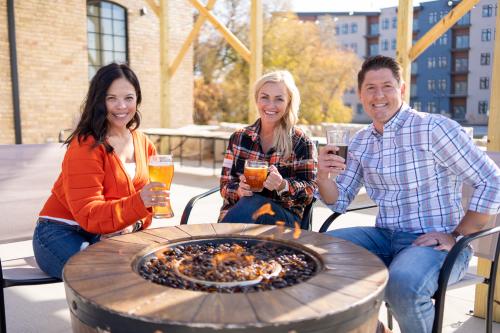 2. Munich in Manitowoc Oktoberfest Party, September 16, 2023
Wisconsin has a rich German heritage — and loves a reason to party. Attend the sixth annual Munich in Manitowoc Oktoberfest Party at PetSkull Brewing to experience German culture, Manitowoc style! There will be a keg tapping ceremony at 1:00 p.m., live music from the Waltzmeisters Polka Band and SkaBilly Circus, an array of German-style food, Hammerschlagen, and a guest appearance from Helmut and Klaus. We can assure you no one will leave thirsty or hungry!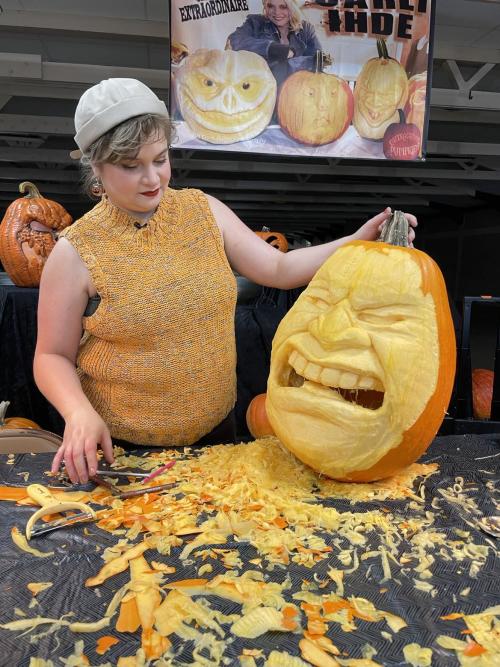 3. Windigo Fest, October 7-9, 2023
Manitowoc is home to Wisconsin's largest Halloween Festival, Windigo Fest! A windigo (also spelled wendigo) is an evil, mythological creature originating from Native American folklore in the Great Plains and Great Lakes regions. This spooky creature is the basis of the 3-day Windigo Fest, held at the Manitowoc County Expo Grounds. Halloween enthusiasts will be wowed by the freaky entertainment, such as a physic, horror movie guest celebrity Douglas Trait, witches, belly dancers, a pumpkin artist, and more. There's also a parade, costume contest, live music, and vendors throughout the weekend.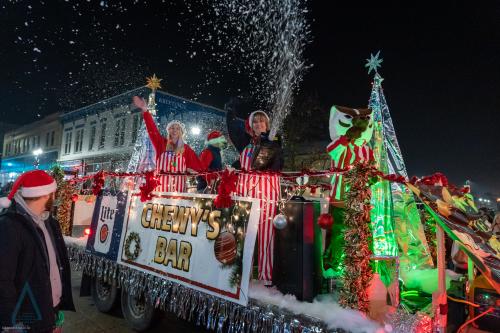 4. Lakeshore Holiday Parade, November 22, 2023
The best way to kick off the holidays is by attending the Lakeshore Holiday Parade, a parade that rolls down Washington Street and 8th Street to spread cheer on the night before Thanksgiving. This parade attracts floats and spectators from Green Bay, Appleton, and Sheboygan, and this year's show will be bigger than ever. The competition and creativity between floats are impressive, as each entry is trying their best to win the coveted Best of the Parade award given by the judges. There is only a theme every five years, and 2023 marks the 35th year. The theme is "Reindeer Games," and will surely challenge the entries. Santa will be concluding the parade and is available for ops at the Rahr-West Art Museum afterwards. The Visit Manitowoc Office at 824 S 8th Street will be open for hot chocolate and cookies before and during the parade.